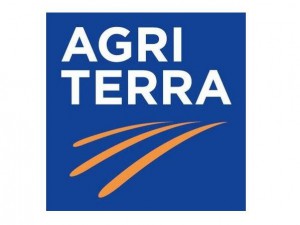 Welkom bij Agriterra
Vacatures
Er zijn op dit moment geen vacatures.
Meer informatie over Agriterra
More info about Agriterra
Why specialist in cooperatives?
Professional cooperatives and farmer organisations are key for sustainable economic development. They are the engine of progress. It leads to a stable and prosperous agri-sector and economy as a whole. Agriterra strengthens farmer ownership to stimulate strong and vibrant rural areas.How we workAs an international specialist in cooperative development, we work by using a three-track approach. We make cooperatives bankable and create real farmer-led businesses. We improve extension services to members and enhance farmer-government dialogues. We use Agripool, our knowledge broker agency which is a unique pool of hundreds of agricultural experts from the Netherlands and other countries. Agriterra builds on the know-how and experience of experts in agribusiness. Agripool experts speak "the language of agribusiness" and work from farmer to farmer.
Our services and products
The three-track approach is executed­ through peer-to-peer involvement in advisory services, training and exchange visits. Our training focuses on Management & Organisation, Financial Management, Governance, Business Development and Lobby/Advocacy. We perform advice assignments for governments, banks, investors and donors (for example scopings or cooperative assessments) and act as a direct sourcing broker for agri-food businesses.
Agriterra
is an international, not-for-profit agri-agency
works in emerging and developing economies
was founded by Dutch farmers' organisations and cooperatives 20 years ago as an organisation for international peer-to-peer agricultural cooperation
Agriterra is practical, personal and professional and works with cooperatives and farmer organisations in different sectors, including coffee, dairy, honey and flowers, grain and poultry.
Our offices in Africa, Asia and Latin America maintain close contact with our clients - cooperatives and farmer organisations - governments and stakeholders to ensure that our work has maximum impact. We are the only organisation that specialises in this field at international level.
We also work with organisations in the Netherlands and currently we have over 150 employees worldwide of which over 45 are working at our head office in Arnhem.