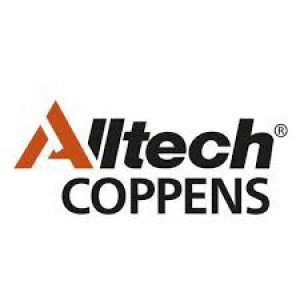 Welkom bij Alltech Coppens BV
Vacatures
Er zijn op dit moment geen vacatures.
Meer informatie over Alltech Coppens BV
More information about Altech Coppens BV
Founded in 1993 as the subsidiary of a Dutch feed mill, Alltech Coppens began producing fish feeds, and in 1998 we opened our own state-of-the-art research centre. Now, more than 25 years after our founding, we produce over 70,000 tons of fish feed annually and supply fish farms in more than 60 countries. In 2012, we opened our feed production facility in Nettetal, Germany, and in the same year acquired the renowned French aquafeed brand SARB Gheerbrant. Alltech Coppens became a member of the Alltech family of companies in 2016. Together, we are aligning to provide smarter, more sustainable solutions for global nourishment.
COMING YEARS
The aquaculture sector is experiencing tremendous growth worldwide. At Alltech Coppens, we ensure that fish farmers around the world can practise responsible and effective aquaculture. Together, we are making a sustainable contribution to food production for a rapidly growing global population. Fish are increasingly becoming recognized as an essential part of a healthy diet. In the coming years, more fish will be produced in dedicated fish farms than will be caught in the sea. This makes the aquaculture sector a growing market; in fact, it the fastest-growing area of the feed industry. We believe that a strong partnership between aquaculture farmers and feed suppliers is vital for ensuring the highest level of performance. Our fish feed specialists are constantly developing the best aqua feeds for optimal feed conversion, fish health and performance.