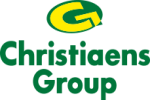 Welkom bij Christiaens Group
Vacatures
Er zijn op dit moment geen vacatures.
Meer informatie over Christiaens Group
Over Christiaens Group
The Christiaens Group "the power of combined experience"
Synergy as added value
Christiaens Group is a global leader in setting up turnkey solutions for mushroom farms and composting yards.
The company started with making machineries for the mushroom industry since 1971 and expanded their expertise over the years in all areas related to mushroom cultivation.
Engineering: setting up and engineering of complete projects in the mushroom and waste industry.
Construction: everything related to the construction of mushroom farms and composting plants.
Technical installation: airhandling systems and technical installations for creating the right climate as well as odour management.
Controls: control technology for all processes in mushroom growing and composting.
Machines: designer and builder of good and strong machines for composting and mushroom cultivation.
Our company assures quality in the design and realization of turnkey projects or parts of our expertise. Efficiency and suitability for the particular situation. At the Christiaens Group we take full responsibility for perfection in the operational process. Anywhere in the world.The wide range of knowledge guarantees a seamless coverage of all relevant areas of expertise.