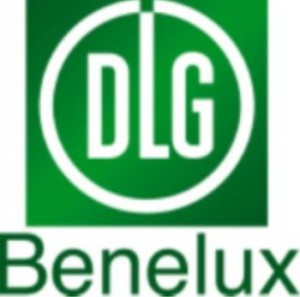 Welkom bij DLG Benelux
Vacatures
Er zijn op dit moment geen vacatures.
Meer informatie over DLG Benelux
About DLG Benelux
DLG BENELUX
is part of DLG International: The leading consulting company of the DLG group for Agribusiness and the Food Industry – national and international. It is organiser of numerous annual specialist exhibitions abroad. DLG International is part of DLG e.V. the German Agriculture Society.
About us – DLG e.V.
DLG is a not-for-profit organization based in Frankfurt, Germany. One of its key objectives is to promote international agricultural knowledge across nations, and the society organizes a range of agricultural exhibitions throughout the world including Agritechnica, the largest exhibition of agricultural machinery, and EuroTier, the largest exhibition in Europe for livestock technology. In 2015 the DLG organized 25 exhibitions in 15 countries. An overview of recent activities can be found on the following Website, www.dlg-tradefairs.com. DLG's activities also include a world-renowned independent agricultural machinery test center, a DLG competence centre for agriculture and a 500-hectare international Crop Production centre as well as a Test Centre for Food.
Our focus
DLG International offers international expertise in setting up trade fairs and providing project management and consultancy services. These activities are coordinated by staff at our headquarters in Frankfurt and nine subsidiaries abroad. The subsidiaries are based in China, Germany, Italy, Russia, the Netherlands, Poland, Romania, Turkey and Ukrain. Further projects are implemented with partners in Africa, India and Iran.
With decades of experience, a global network of experts and a keen instinct for spotting emerging trends and issues, DLG International has pioneered the successful development and implementation of international trade fairs and specialist exhibitions in the fields of agricultural machinery, crop production, livestock farming and bioenergy. Our global platforms are designed to foster dialogue between policymakers, the scientific community and the business world. For example, DLG International works closely with ministries and government agencies to support international projects through the provision of consultancy and coordination services. In the trade fair sector, consultancy and stand construction services provided by DLG International place companies on center stage in the global business arena.
DLG BENELUX
DLG BENELUX supports the activities of the DLG Group and organizes its own activities in specific areas with specific partners. For 2018 DLG BENELUX will organize Seagriculture. The 7th Edition of this International Seaweed Conference will be held in November. In 2018 the International Algae Congress will be organize for the 12th time under the AlgaEurope umbrella. This in cooperation with the European Algae Biomass Association (EABA). The AlgaEurope conference will be held from 4-6 December 2018 in Amsterdam, the Netherlands.