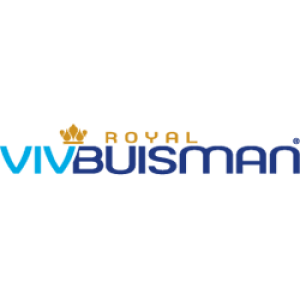 Welkom bij Koninklijke VIV Buisman B.V.
Vacatures
Er zijn op dit moment geen vacatures.
Meer informatie over Koninklijke VIV Buisman B.V.
Over Koninklijke VIV Buisman B.V.
Better butter moments
Over the past decades, Royal VIV Buisman has developed into an all-round specialist in milk fat products. A wide range of milk fat products is produced in a modern factory situated in Zelhem. The special equipped repacking factory for foodservice and consumer sized products is located in Wijk en Aalburg. Therefore Royal VIV Buisman can guarantee the quality of their products in any form of packaging, from IBC's to 3D butter figurines. 'better butter moments' is our focus. Customers choose Royal VIV Buisman for her quality, unique products and excellent service.
In our premises in Holland, Royal VIV Buisman produces a full range of butter and milk fat products for applications like bakery, chocolate, flavours, ice cream and (recombined) dairy.
To continue meeting the highest market demands, we are dedicated to a customer-oriented approach. Today, with almost 150 years of experience, Royal VIV Buisman is one of the leading experts in churned butter, texturised butter, concentrated butter, Anhydrous Milk Fat, deodorised milk fat (white AMF), fractionated milk fat (low, middle and high melting fractions), milk fat preparations, butter blends and partly skimmed milk powder. Our products are widely valued in more than 50 countries throughout the world.
Royal VIV Buisman is part of the DTI group and has 2 sites in the Netherlands. Our headquarter is located in the center of Holland and our state-of-the-art factory is situated close to the German border.